Know what will change in your routine in the coming months and what to do to have a tranquil pregnancy.
Involve a State of grace that makes you dream of many women. Some are planned, other great surprises.
In both cases, the pregnancy (particularly if the first) is an adventure for the whole family, especially to his mother.
A pregnant rookie must therefore inform your doctor or your Gynecologist who's pregnant in order to be properly monitored. You will be given a series of tests to find out your blood type, whether it is immune to rubella and toxoplasmosis, review your medical history, and if you need to stop any medications.
If you have a chronic illness or a particular therapy, also be sure to tell your doctor. It is still important to check if you have the updated tetanus vaccine (can be taken throughout pregnancy) and, if spending most of the period of pregnancy during the winter, will be advised to take the seasonal flu vaccine.
Power supply
Lisa Vincent explains that «the pregnant woman must make a balanced diet» that allows to receive the nutrients needed for a healthy life. Above all, you should eat regularly and which to indulge. This is not the best time for dieting. How many pounds will get fat is hard to predict because it depends on your metabolism and body mass index (for example, a woman with "proper" weight will be put on 10 to 12 pounds at the end of the pregnancy).
The gauge should be your not starving or eating for two. On the other hand, remember that, if you do not consume certain foods, it is important to strengthen the ingestion of its compounds through other foods or using supplements. And coffee, you can take?
Yes, one or two coffees a day, if you feel well and do not have contraindications, such as hypertension. Other important food care. Suggest that you should not eat raw meat (if not immune to toxoplasmosis), raw fish (risk of listeriosis) or fresh unpasteurized cheeses (risk of brucellosis) and doctors advise against consumption of seafood (due to the risk of food poisoning).
Take supplements
Doctors recommend supplementation with folic acid, iodine and, in some cases, iron, because pregnant women need specific amounts of these micronutrients and through normal food only would be difficult to control the actual quantities ingested. While folic acid should be consumed daily until 14/16 weeks, the iodine will be part of the daily routine even during breastfeeding. Both folic acid as the iodine should start to be ingested, ideally before conception.
Avoid toxoplasmosis
Toxoplasmosis is a parasite that causes a disease and, according to Lisa f. Vincent, ' is particularly serious when it occurs during pregnancy, because beyond the placenta and can stay in the eyes, brain and liver of fetus, forming cysts, causing damage to several organs. When left untreated, ocular injury can lead to blindness in children». Although this parasite be related to rodents, cats, and cows, the pregnant woman may be contaminated by the feces of these animals or by cysts carried in meat that ingests.
So, if it is not immune to toxoplasmosis, must follow some important care. Although it may have contact with cats (playing them), avoid changing the sand not to come into contact with the feces or urine. Similarly, you can have contact with the Earth (gardening, for example), since I always wear gloves, as well as ingest vegetables and fruits that come from the Earth, since they are very well washed and/or peeled or cooked (when eating away from home, don't risk and always get cooked vegetables). In addition, should not ingest undercooked beef.
Hours of sleep
It is recommended that an adult sleep on average 7 to 8 hours. But a pregnant that never needed sleep so much or that always needed to sleep more hours
will change your behavior. However, at the beginning of the pregnancy, the woman may feel increased drowsiness and need more sleep, because the body is adjusting to the new life that is generating. So, whenever you feel drowsy, sleep if you can.
Skin care
Moisturizing the skin is the watchword during pregnancy with pregnant bridal gowns, especially the parts of the body that will increase in volume, as the breasts, belly, and thighs, to prevent stretch marks. Choose a very moisturizing formula (so-called fatty creams and specific to pregnancy are the most suitable) and avoid the Anti-cellulitis creams and creams containing retinol (vitamin A).
Physical exercise
If you have a regular physical activity, can keep it, keeping in mind that should not do exercises in the stomach get too exposed, which put her in situations of struggle, requiring too much abdominal muscles or that may cause imbalance. Walking is the exercise recommended for pregnant women with a more sedentary life.
Socks of rest
If your job requires you to be always on your feet, you should start using socks to rest early in the pregnancy, because estrogen and weight gain are contributing to a higher probability of venous insufficiency (which cause varicose veins).
Tobacco and alcohol
It has been proven that tobacco and alcohol produce negative effects on the fetus.
While the alcohol causes fetal malformations described in the medical literature as fetopatia alcohol syndrome, tobacco causes delay in the growth of the fetus, and premature aging of the placenta.
It is therefore very important that the pregnant woman stop smoking and exposure to second-hand smoke, and third, should you require help, schedule an appointment of smoking cessation.
Stress
A pregnant woman who works too can not eat enough times and in a healthy way and probably sleep little and evil thinking at work. These stressful factors result in insufficient growth of the baby, and may even cause threat of pre-term labor due to the lack of rest. So, try to slow down a bit.
The importance of planning
According to Lisa Floyd, it is important to go to a pré-concecional consultation with your doctor or your Gynecologist before becoming pregnant. A particularly important in women suffering from diseases or to do treatments, because it should only get pregnant when the disease is balanced. This planning results in better protection of the foetus in your most vulnerable period (between 17 and 56 days after fertilization) and in awareness of the lifestyle that the woman must have before and throughout pregnancy.
Gallery
Game Of Thrones' Carice van Houten almost quit show …
Source: www.dailymail.co.uk
Week 12 Pregnancy: Skin Changes, Baby Development, & Belly …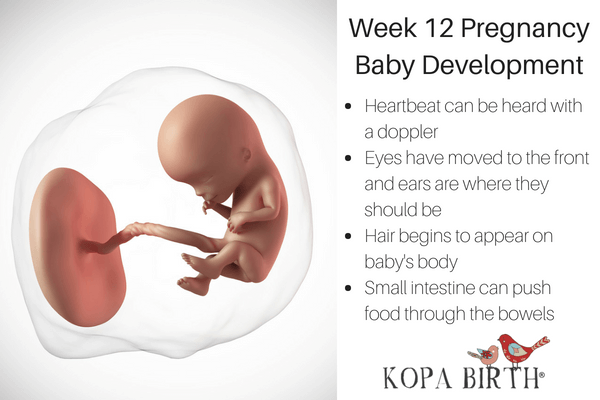 Source: www.kopabirth.com
Exercising While Pregnant With Multiples
Source: www.whattoexpect.com
12 Ways Prenatal Yoga Makes You a Super Mom [Infographic]
Source: www.infogrades.com
Total Pro Sports Cavs' Tristan Thompson Left His Pregnant …
Source: www.totalprosports.com
Before it's Pink or Blue, it's Orange – FROM BLOB TO BLOG
Source: blobtoblog.wordpress.com
18 Old Wives' Tales For Gender Prediction
Source: www.littlethings.com
6 Telltale Signs of Labor
Source: www.healthline.com
Baby Belly Aches 13 Causes Of Abdominal Pain In Pregnancy …
Source: www.autospost.com
gender prediction
Source: shinyhappypeebles.com
Cut Umbilical Cord
Source: www.whattoexpect.com
God's Got You Covered!
Source: faithspillingover.com
Belly Mamas: 10 Things that Change When You're Pregnant
Source: bellymamas.blogspot.com
Cervical Mucus Chart: Know When You're Fertile
Source: www.mamanatural.com
When to Announce Pregnancy Safely
Source: www.healthline.com
10 Early Signs of Pregnancy That You Must Know
Source: www.top10homeremedies.com
21 Movies That Will Make You Cry, Laugh, And Cringe When …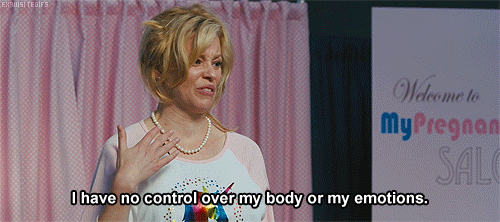 Source: www.buzzfeed.com
Can I do Pilates while I'm Pregnant?
Source: ageless-pilates.com
17 Best ideas about First Pregnancy Announcements on …
Source: www.pinterest.com
How to sleep like a baby when you're expecting one
Source: www.babycenter.com