The technique that allows you to treat benign tumors in the uterus while preserving the feminine fertility.
Would Alfonso enters the operating room nervous. Minutes after the surgery (Uterine artery embolization) fear disappears and is only the expectation that, at 42 years, this surgery allows you to finally fulfill the dream of having a child, the fibroids in the uterus to have prevented from achieving.
During the operation, you won't feel anything. No pain, no discomfort. His eyes are open, attentive to the monitor that shows the gradual decrease of the fibroids. 35 minutes later, ends the surgery. That same day, was going to Aa go home. Probably within three or four days, your life back to normal, how do you want to happen quickly.
This is a true story that repeats itself every week in the Hospital of St. Louis, in Lisbon, although with different protagonists. For several years since João Martins Pisco, radiologist, saves uteruses, an expression that uses with the pride of those who have given hope to many women. With a success rate in the order of 90%, this innovative technique presents itself increasingly as an alternative. Read what you told us about her João Martins Pisco, the doctor who introduced in Portugal.
What is the Uterine artery embolization?
Is a very simple surgery that involves atrophy or decreased fibrous tumor through your blood supply interruption. Under local anesthesia and monitoring by RX, introduced a catheter into an artery in the groin, through which are injected small particles that will close the arteries of fibrous tumor. Without irrigation, it atrophies and the symptoms disappear in 95 to 98% of cases.
What are its advantages over other techniques?
This surgery is done with local anesthesia, does not cause pain during your implementation and leaves no scars. After, preserves the uterus and fertility. More than 90% of patients can be discharged on the same day and resume occupational activity between two days to a week after the intervention. In case of failure, can repeat surgery, without any costs for the patient. It is also effective in patients who have already carried out other techniques, such as myomectomy, if the symptoms come back to appear. There is no blood loss and the risks are minimal.
Which may be those risks?
The patient may feel nausea or vomiting, pain, a senior in right groin or belly swollen. All this happening a few days later and is easily controlled with proper medication. You can also have some blood loss during two or three days that often are nothing more than pieces of fibrous tumor. But this happens to a small percentage of patients.
How is post-operative and follow-up doctor?
The next day, the ideal is that the patients do your normal life. I only ask that you do not lead. Then, beyond personal accompaniment that I maintain, there is a permanent contact between the team and the patient. Regular ultrasounds are performed and MRIs (at two weeks and at six months), in order to confirm if the intervention was effective.
When this surgery is contraindicated?
If there are malignant tumors, it is not possible to apply this technique. The same happens if the woman is pregnant. Moreover, all women with fibroids, at any age, are indicated for this type of treatment. The average age of my patients is 40.2 years, but I've treated women from 23 to 57 years.
How much does this type of intervention?
Cost around 3700 euros and, for now, does not exist any kind of reimbursement, even if they can be paid in four installments.
What are fibroids?
Also known as myomas, are benign tumors that develop in the walls of the uterus and whose size can vary from a few millimeters to over 20 cm. It is estimated that 30 to 40% of Portugal, in adulthood, may be the target of this type of pathology that occurs mostly after 35 years. Depending on your location, size and quantity, the fibroids denounce for pelvic pain, blood loss, feeling of heaviness and increased volume of the abdomen, and may also adversely affect fertility.
Text: Joana Marques with João Martins Pisco (radiologist)
Gallery
Uterine fibroids – Diagnosis and treatment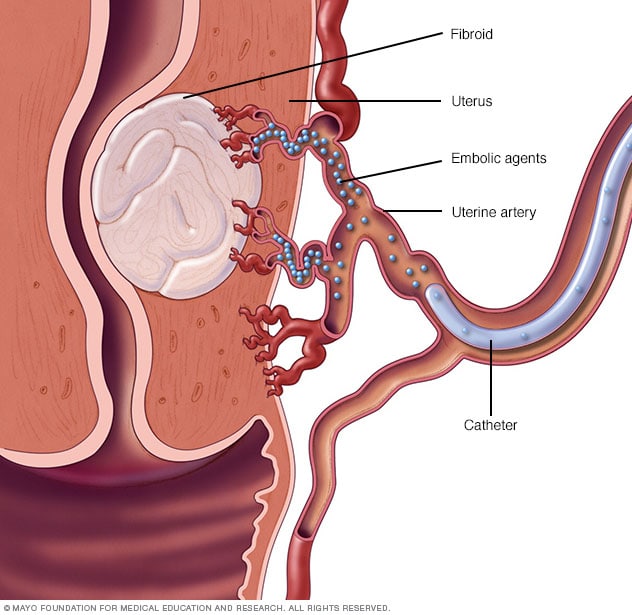 Source: www.mayoclinic.org
Uterine Artery Embolization Against Fibroids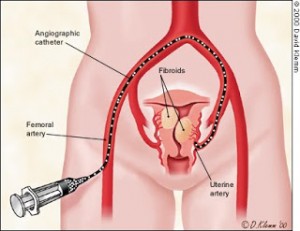 Source: www.askdrray.com
Jennifer L. Thompson, MD Assistant Professor Maternal …
Source: slideplayer.com
Uterine Fibroid Embolization
Source: www.medindia.net
Uterine Fibroid Embolization (UFE)
Source: www.preferredvasculargroup.com
Uterine Artery Embolization — Good Alternative to …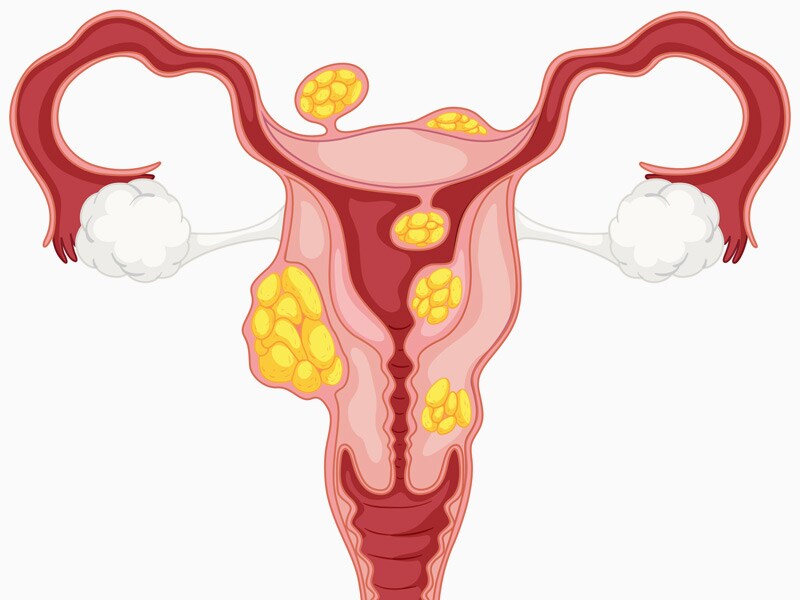 Source: www.medscape.com
Uterine Fibroid Embolization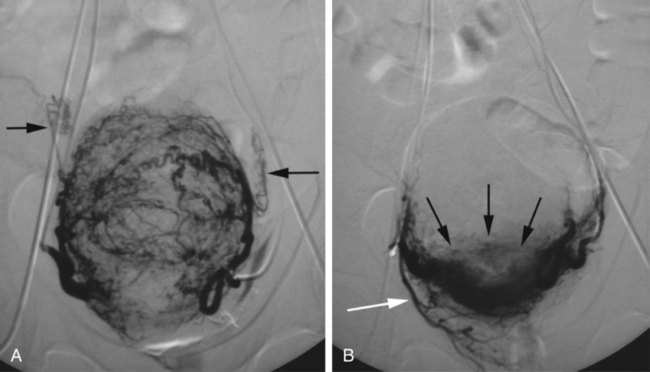 Source: radiologykey.com
The gallery for –> Uterine Artery Anatomy
Source: incolors.club
Uterine Artery Embolization Complication
Source: gynsafe.com
ARES | UFE
Source: www.youtube.com
Patent EP2731613A1
Source: www.google.com
Tumor: Fibroid Tumors Pictures
Source: tumorsemero.blogspot.com.eg
Postpartum hemorrhage for undergraduate
Source: www.slideshare.net
PPH class for undergraduate
Source: www.slideshare.net
Buttock necrosis after hypogastric artery embolization for …
Source: www.degruyter.com
Why the 3 Tesla MRI is the Best Scanner for Diagnostic …
Source: 4rai.com
Women's health after 40: an honest discussion
Source: www.slideshare.net
IVC Filter Tracking and Retrieval
Source: slideplayer.com
Interventional Radiology
Source: www.radconlittlerock.com
Uterine artery embolization
Source: en.wikipedia.org