Everything a pregnant woman needs to know to dress well, be beautiful and charming. See Tips and photos!
Choosing a costume to leave is no longer easy, even more when you're pregnant, but there are some tips that can help a lot of pregnant women make the best option. Women who are already more in the middle of the gestation period, and therefore with larger tummies, can invest in models that disguise the volume, such as those marked just below the bust, with broader and flowing skirts.
Tips for choosing colors or prints
Prints: are welcome since with small drawings, to always be delicate and if combined with the black helps to give the impression of diminishing measurements.
Black color: Dark is always an elegant color, besides having the property of slimming.
Colorful: Preferably the use of colored parts in the overlays of clothing as a detail or at the top of the body, as the hip increases independently of the weight, and smooth and dark colors fall better.
Stripes: try to avoid stripes horizontally, as they extend the shapes and decrease the stature.
Transparency: Used as overlays are always very charming solutions.
Fabrics: Opt for comfortable fabrics and avoid everything that squeezes.
Trousers and skirts: you will feel more comfortable with trousers and high-waist skirts. and pay attention, if they have elastic bands, they should be under their belly.
Necklines: Large necklines may not be welcome in this period, because the constant use of the bra is recommended, since the breasts are constantly growing and with increased weight, which can lead to discomfort.
Sweater: Choose a size that fits until the end of the pregnancy.
Size: Very large clothes fatten. Adjust them to your size or get rid of them.
Combination: black trousers and white shirts can compose various visuals, simply change the accessories according to each occasion.
Personality: Remember that you should always be taken into account that when pregnant the future mother does not change personality, so it should not change your way of dressing. It must be adapted to the new forms, preserving their taste and welfare during gestation.
Accessories
Jewelry: Try not to use anything too big, that gives an exaggerated air.
Panties: Avoid the tights to prevent damage to the circulation, because it causes the emergence of cellulite and must have a good belly support. Opt for parts of cotton and microfiber or tissue, which let the skin breathe and do not cause allergies. Inform yourself about the adequacy of the part the gestation phase: some serve only for the first few months, others until the end. Keep the "no belly" thongs and panties.
Bra: Must be firm and possess the wide strips to not hurt. To save, you can buy some with frontal breastfeeding opening that possesses these same features and can be used after childbirth.
Handbags: Prefer handbags with shorter handles. Large models increase the body's volume.
Handkerchiefs: Opt for silk or chiffon. You can use around the neck, under a suit, or take advantage of the larger models and put around the belly, open, like a beach outlet.
Shawl: Always helps to compose the visual.
Shoes
Day by day: The slippers, her flats, sandals and boots with lower heels are ideal for walks in the mall, for example. Use IT and abuse it!
Physical activity: If you are walking or practicing physical exercises always opt for tennis.
Parties and social events: try not to wear very high heels and opt for the thicker heels.
Beach or pool: Hawaiians are super comfortable. They're rubber and there's no danger of slipping.
To sleep: slippers or slippers.
Danger to view: Avoid the use of very high heels, because with belly growth and consequently the weight increase, pregnant tends to lose balance, which can be very dangerous because it facilitates possible drops and twists. Ideally, it's two and three inches.
Special Occasions
Day to day: colored gowns in light fabrics such as cotton and chiffon, trousers and jeans, knitting blouses, knitted meshes and colorful clothes are ideal. Sleeveless shirts and even tops help make Mom's most charming and comfortable future.
What to use on each occasion:
At home: Use of your tops of mesh or Supplex and pajama style trousers. Opt for lightweight, soft tissue and allow easy movement.
Sporting: Fuseau and Regatta form a more sporting look.
Academy: Aqua Gymnastics in pregnancy asks for swimsuits with special modeling to accompany the belly and strategic stitches that give good support to the breasts.
For walking: sweatsuit, leggings, superplex, cotton, T-shirts and top.
Work: Do not leave aside the pantsuits. They leave the woman very elegant, even in the period of gestation. Replace the blazers well cut by parkas, jackets and twinset type assemblies. Always opt for sober colours. Avoid stripes and big prints. In black, have two stretch pants and a skirt.
Birthday or event: suit, jeans.
For the night: dark clothes, the black is the most recommended color. Short-sleeved or sleeveless dresses, sets of trousers and knitting, silk shirts can be used on a regatta and trousers.
Wedding night: Dress clothes with the Empire type cut (below the bust). If you want to give a more sophisticated tone, just make a embroidery with crystals or bugle beads around the neckline. Wedding Morning in the city – opt for the longues in light colours and light fabrics.
Wedding in place, ranch or farm: short dress and longue in discrete colours and light fabrics. Avoid white color, can be transparent.
Cocktail: Dress tube, suit, wide pant.
Black Tie party: Long dress or longue, with or without embroidery.
What to wear in makeup
During gestation, makeup will be a great ally to relieve dark circles and faces slaughtered that are normal features of that phase. The secret of a good makeup is to give the impression that nothing was used:
Face: Pass a good corrective or base of the tone of your skin. If you are with the look of tired apply a base with a darker shade than your skin and an orange blush to give an even healthier effect.
Eyes: Use a mild neutral shade of color, an illuminator on the eyelids and under the dark circles.
Eyelashes: Pass a black or brown mascara on the eyelashes.
Mouth: Use a lipstick on your preference.
Nose: It is normal to get swollen during pregnancy and the nose can get wider. To tune, smoke with brush or fingertips, a little brown shade on the sides of the nose and at the top apply a illuminator.
That way you'll be fine on any occasion, without exaggeration!
General Tips
Suggestions:
Bet on the monochrome looks. Even if the clothing is lighter (like beige or even white) the impact of a single color elongates and therefore slimming down.
The ideal thing is that coats and blouses stay down the hips. They lengthen the torso, making the person look taller. Avoid the black. Wear, yes, dark clothes. Green-pine, purple eggplant and coffee can be as or more efficient than black, as they confer a more creative and differentiated appearance.
Vertical lists can be interesting, but we need to remember that strong bicolored clothing has just been fattening up more. Avoid big clothes. Ideal is the maximum of a finger off around the body.
Use beautiful hair, flashy earrings (but don't go exaggerating in size!). This will draw attention to the upper part of the body, and can even make you look taller.
During pregnancy you will get the beautiful lap and the fuller breasts. On account of this, it is advisable to invest in cool necklines.
Also enjoy the cachecour style cuts. The lateral mooring values the lap and leaves the belly proportionately more balanced with the remainder of the visual.
Wear knitted dresses (especially with cachecoeur style closure). The transverse line throughout the body confuses the vision, disguising the belly, and the tissue that drops gently over the curves creates a lightness in the visual.
If you are not overweight, enjoy the fashion of leggings with mesh blouses and/or mini dresses. In this case, exceptionally, the black is quite indicated and can be wildcard if used with a color (also dark) that highlights to complement the visual.
Swapping a bag for backpack, shoe by boot, an earring or simply a bandana by the ponytail, you can make a different look.
Gallery
Nursing bras maternity guide
Source: www.onehanesplace.com
WhiteAzalea Maternity Dresses: December 2012
Source: whiteazaleamaternitydresses.blogspot.com
The Cool Plus Size Pregnancy Dresses
Source: www.plussizeall.net
Men Long Bathrobes Home Soft Flannel Navy Blue Pajamas …
Source: www.ebay.com
Summer Dress Maternity \ Trends For Fall – Fashion-Forever
Source: fashion-forever.com
Evening Dresses For Plus-Sized Women: Women Can Still Go …
Source: www.plussizeall.net
Tips For Choosing Ladies Clothing Online
Source: www.cstylejeans.com
Breastfeeding Essentials: Types of Breast Feeding Clothes …
Source: www.pinterest.co.uk
Organic Pregnancy
Source: pregnancy.thefuntimesguide.com
Bali Bras And Bali Lingerie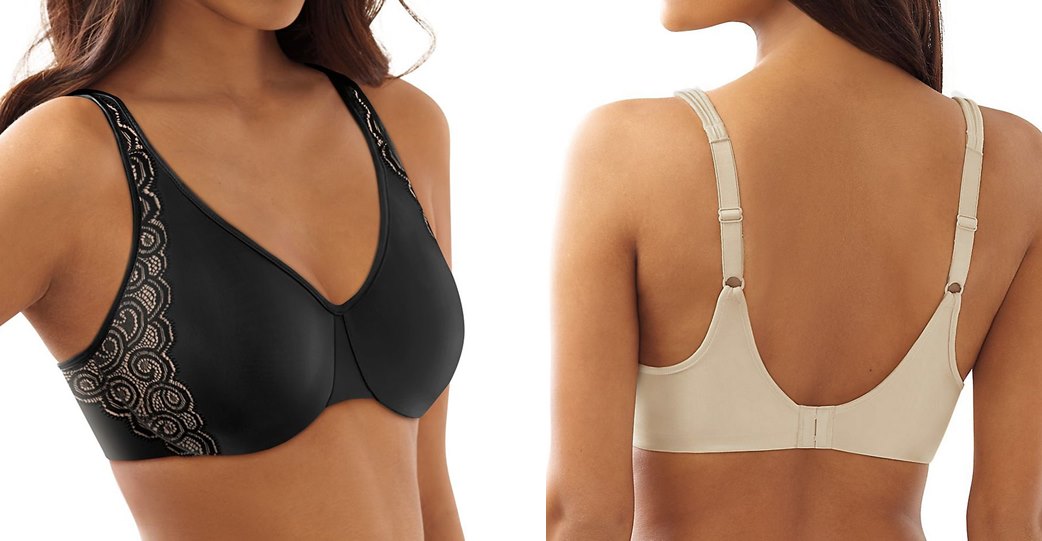 Source: www.love-of-lingerie.com
How to Sell Your Kids Clothes, Gear, Toys and More for Cash
Source: kidtokid.com
Jeans For Thin Women Ye Jean
Source: yejean.com
Chemical Free Skincare Products For Infants and Small …
Source: theshopville.com
Choosing the Right Maternity Clothes
Source: outfitideashq.com
Choosing the Right Maternity Clothes
Source: outfitideashq.com
Top Tips for Buying Maternity Clothes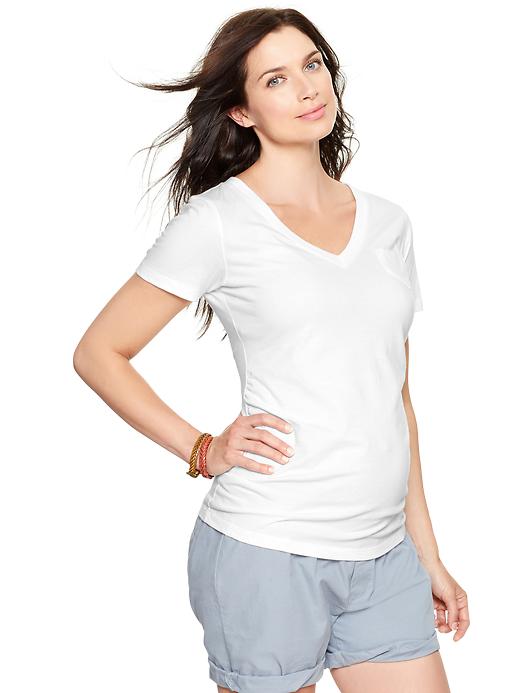 Source: www.stilettojungleblog.com
6 Tips for Choosing Professional Maternity Clothes
Source: pregnancy.about.com
Laura Tenison's Maternity Clothes Tips
Source: blog.jojomamanbebe.co.uk
Tips for choosing maternity wear (1909)
Source: clickamericana.com
What To Wear During Pregnancy Maternity Clothes Advice …
Source: carinteriordesign.net