The Cordocentesis the umbilical cord puncture that unites the fetus with the mother to obtain direct sample of fetal blood for analysis.
The Cordocentesis or what is the same, the funiculocentesis, is a test invasive held last by its complexity and risks.
The technique involves removing blood from the umbilical vein using a needle through the abdominal wall and uterus. This test is carried out through ultrasound control and requires an informed parental consent. Due to its complexity, must be performed only by medical experts. Is a method very rare.
It should be done starting at 20 weeks of pregnancy, to ensure that the thickness of the cord is large enough and thus reduce the risk of complications when pinched.
Indications of the Cordocentesis
As the chorionic biopsy, its main indication lies in the detection in ultrasound of a fetal malformation, but with the difference that is used for late diagnosis, in the second half of pregnancy.
Serves for analyzing the karyotype of the baby (to detect alterations in the number of chromosomes as in Down syndrome), to detect incompatibility of the Rh blood group between the fetal and maternal blood, diagnose diseases of coagulation and also to rule out congenital infections.
Its advantage over the amniocentesis is that the result is obtained quickly between 48 and 72 hours.
Another advantage is that it also serves as a treatment of some diseases. When the fetus suffers from anemia by Rh incompatibility in which antibodies manufactured by erythrocytes (red blood cells) of the maternal blood destroy the fetal blood or any other hematological disease, it is possible to make blood transfusions to the fetus in utero using this technique. It is also possible to administer medication to the baby through this puncture.
It requires a minimum previous preparation, which consists of a slight breast sedation so you don't feel pain and at the same time relax the mother and the baby to make it easier to test.
Risks and complications of the Cordocentesis
The risks of the Cordocentesis they involve a 1-3% of complications. The risk of miscarriage is higher than with amniocentesis (between 2-6 per cent). Other complications are: threatened miscarriage, injuries of neighbouring structures, infections, preterm birth.
It does not imply risk of anemia for the fetus since only removed between 1 and 3 mm of the baby's blood.
Like the rest of tests invasive discussed above, is a technique in which the doctor suggests or recommends its realization, but parents are always the final decision and can refuse to submit to it.
Gallery
What is a Cordocentesis Test and When is it Performed?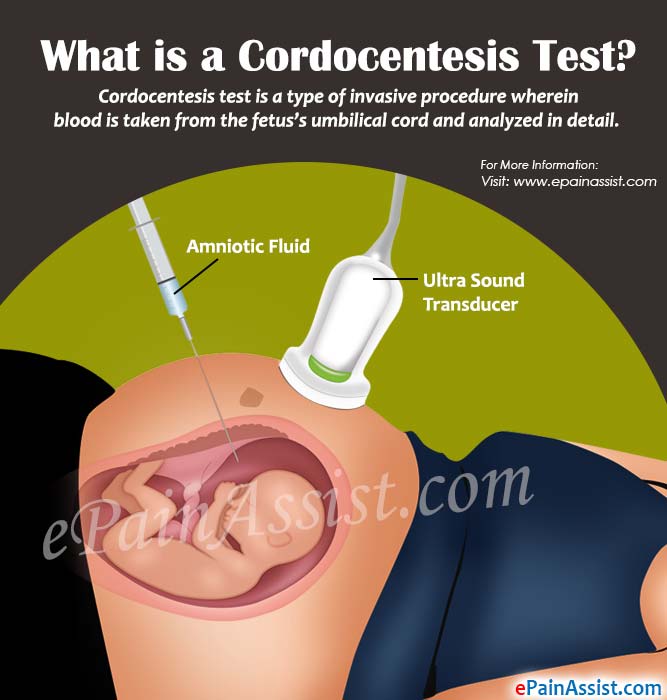 Source: www.epainassist.com
PPT – Fetal assessment PowerPoint Presentation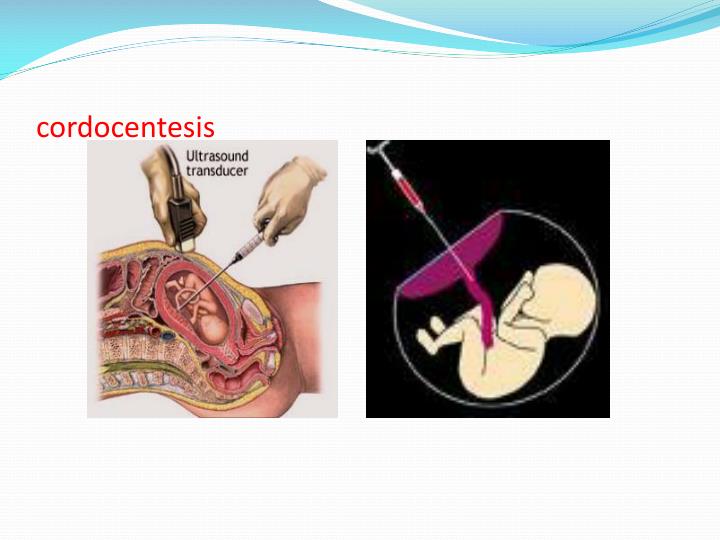 Source: www.slideserve.com
Practical 5 07
Source: www.slideshare.net
Pruebas prenatales VI: Cordocentesis
Source: bebesymas.com
Percutaneous Umbilical Cord Blood Sampling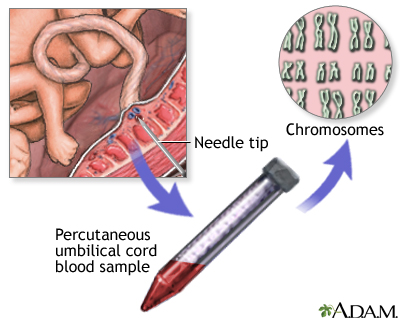 Source: pennmedicine.adam.com
Percutaneous umbilical cord blood sampling
Source: en.wikipedia.org
Special Testing/Genetics at Lamar University
Source: www.studyblue.com
Percutaneous umbilical cord blood sampling
Source: en.wikipedia.org
Cordocentesis Ultrasound Training Model
Source: www.bluephantom.com
ASSESSMENT OF Fetal Well-being Lectures ppt download
Source: slideplayer.com
Prenatal diagnosis
Source: www.slideshare.net
Cordocentesis
Source: www.slideshare.net
Cordocentesis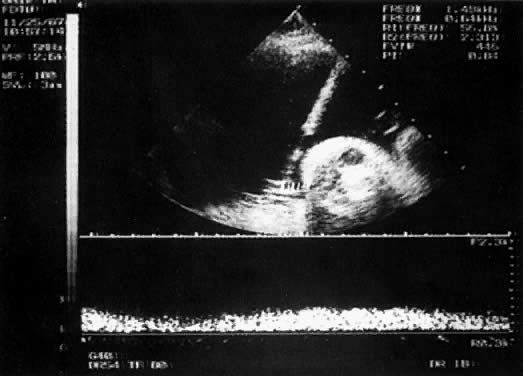 Source: www.glowm.com
ISOINMUNIZACION MATERNO-FETAL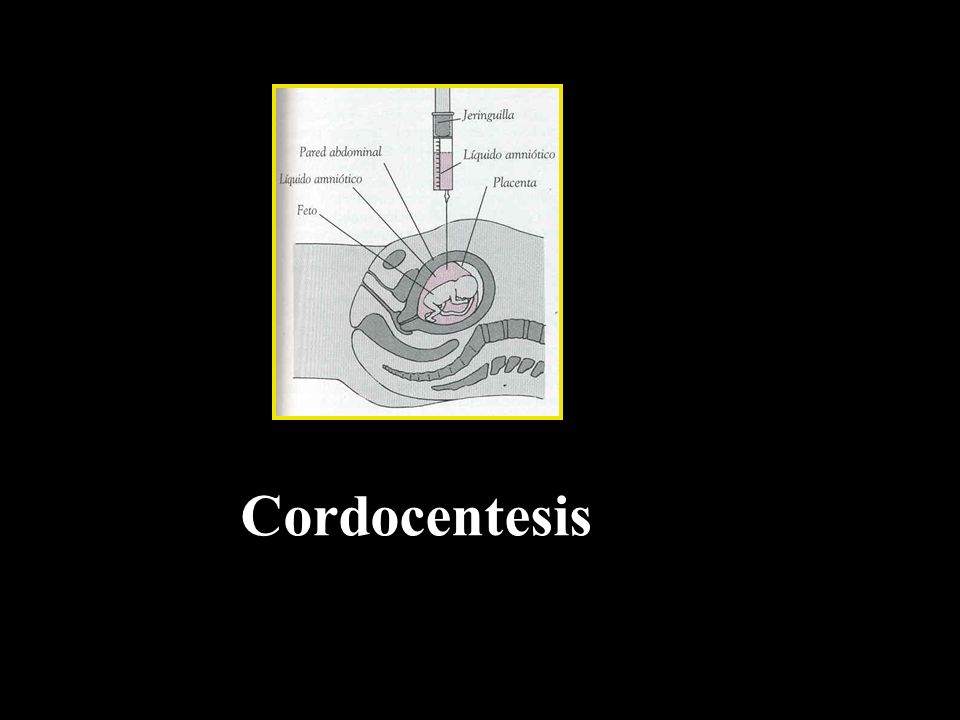 Source: slideplayer.es
CONGENITAL FETAL ANOMALIES
Source: slideplayer.com
Practical 5 07
Source: www.slideshare.net
Cordocentesis
Source: www.slideshare.net
Cordocentesis
Source: www.lookfordiagnosis.com
Cordocentesis: PUBS
Source: americanpregnancy.org
Percutaneous umbilical cord blood sampling
Source: en.wikipedia.org