Beta hCG or BhCG is the acronym used for a hormone called human chorionic gonadotropin, whose blood dosing is widely used as a pregnancy test. The dosage of beta hCG is a method with high accuracy for the diagnosis of a blighted.
When harvested at the right time and interpreted correctly, it presents a very high hit rate. The beta hCG can be obtained through blood tests or urine.
In this article we will address the following points about the human chorionic gonadotropin:
How hCG is produced.
How is the beta hCG test.
How to interpret the values of beta hCG.
Cases of false negative beta hCG.
Cases of false positive beta hCG.
How Hcg Is Produced
The human chorionic gonadotropin is a hormone important and necessary for the maintenance and development of pregnancy. It is produced by the trophoblast, a group of cells of the embryo that gives rise to the placenta.
About of 6 days after fertilization of the egg by the sperm, the embryo formation reaches the wall of the uterus and if houses in it. From this moment, the hCG hormone produced by the trophoblast can reach the bloodstream of the mother, it is possible to be detected by laboratory tests ultrassensíveis.
As the embryo and the placenta will developing more hCG is produced and released in the maternal circulation. In the first few weeks of pregnancy, hCG levels double every 2 or 3 days. If in the first 30 days of pregnancy, the rate of increase in human chorionic gonadotropin is clearly little high, there may be something wrong in pregnancy, such as fetal infeasibility or ectopic pregnancy.
As ovulation usually occurs about 2 weeks after the period of, and, after the fertilization of the egg, the embryo takes yet another week until it reaches the uterus, it means that even the most modern and sensitive tests, at best, will only be able to detect BhCG on maternal circulation 3 week after last period.
Usually, we count the time of pregnancy from the first day of last period, so the current techniques can only detect the hCG from the 3rd week of pregnancy.
In General, the values of hCG are as follows over the weeks of pregnancy:
Non-pregnant women or with less than 3 weeks pregnant: less than 5 mIU/ml.
3 weeks pregnant: between 5 and 50 mIU/ml.
4 weeks pregnant: between 5 and 426 mIU/ml.
5 weeks pregnant: between 18 and 7,340 mIU/ml.
6 weeks pregnant: between 1,080 and 56,500 mIU/ml.
7 to 8 weeks pregnant: between 7,650 and 229,000 mIU/ml.
9 to 12 weeks of pregnancy: between 288,000 mIU/ml and 25,700.
13 to 16 weeks pregnant: between 13,300 and 254,000 mIU/ml.
17 to 24 weeks of pregnancy: between 165,400 mIU/ml and 4,060.
25 to 40 weeks of pregnancy: between 117,000 and 3,640 mIU/ml.
Attention, the values above are only for guidance. They are not a rule and other references may have distinct values. If your hCG is different, don't panic, that doesn't necessarily mean that there is anything wrong with your pregnancy. The most important thing is the growth rate of the hormone in the first few weeks.
The values of the hCG for pregnancy car, twins or triplets, tend to be larger, as there are more sources of chorionic gonadotropin.
Usually, BhCG peak occurs around the 10th week of pregnancy. Levels, then begin to fall until the 20th week, during which oil stabilizes, while remaining more or less constant until the day of delivery.
If you notice the values provided above, you will notice that there may be a huge variation between values of human chorionic gonadotropin throughout the weeks of pregnancy. A pregnant woman in the 8th week can have a BhCG to 9,000 and the other with the same gestational age can have a BhCG to 150,000. For this reason, hCG values are not useful to determine the time of gestation.
What is the Beta HCG Test?
If you're a careful reader, by now you must be wondering why I sometimes write hCG and other write beta hCG (BhCG). After all, what is the difference between hCG and beta hCG?
According to AbbreviationFinder, HCG is a hormone comprised of two large molecules, called Alpha subunit (or Alpha fraction) and beta subunit (or beta fraction). The alpha fraction of hCG is structurally similar to several other hormones, such as follicle-stimulating hormone (FSH) and luteinizing hormone (LH). Already the hCG beta fraction is unique, not existing in no other hormone. Therefore, to reduce the risk of cross reaction with other hormones and, consequently, the occurrence of false positives, the labs do research just beta fraction.
The hCG produced by the fetus passes into the bloodstream of the mother and is filtered by the kidneys, being part of it eliminated through urine. Soon, the beta hCG can be dosed so much in the blood as in the urine of the woman. Except for rare cases, that will be explained further on, if it is possible to detect in the blood or urine BhCG of woman, it's because she's pregnant.
There are basically two ways to evaluate the presence of BhCG: qualitative and quantitative BhCG BhCG.
The qualitative BhCG does not provide values, just say whether or not there is human chorionic gonadotropin in the blood circulating relevant values in mom. This form is used in pharmacy pregnancy tests that use urine as a source for research. These tests only if the test is positive or negative (read: PHARMACY PREGNANCY TEST).
Already the quantitative BhCG is the form used in most blood tests. In this way, the result is supplied in figures, usually in mili international units per milliliter (Miu/ml). In most laboratories, considered pregnancy values above 25 Miu/ml.
How to Interpret the Values of Beta HCG?
It is important to highlight that the urine pregnancy tests do not serve to establish the definitive diagnosis of pregnancy. Even when they are positive, you need to confirm the result through the blood test, which is the most reliable pregnancy test.
The majority of the blood tests can detect minimum BhCG of 5 Miu/ml, but there are already supersensíveis tests that detect the presence of up to 1 Miu/ml.
Most Labs uses the following reference values:
-BhCG below 5 mIU/ml = negative result, i.e. There is no ongoing pregnancy.
– Between 5 and 25 BhCG mIU/ml = undefined. Usually indicates that there is no ongoing pregnancy, but it may be the case of a very recent pregnancy, when there hasn't been time for hCG be produced enough to be detected in the blood. In these cases you should repeat the test after three days.
-BhCG above 25 mIU/ml = positive result, indicating ongoing pregnancy.
It is always important to pay attention to the lab's reference values. In most cases, the Labs use the value of 25 mIU/ml limit. However, depending on the chemical method used, the value considered positive can be lower or higher.
So there is enough time for the embryo implanting in the womb, and your hCG can reach relevant levels in the bloodstream of the mother, usually 7 to 14 days are necessary after sexual intercourse. In General, only indicate the test after menstruation be late, because, before then is unlikely to ever have been a timely manner so that the values of BhCG are high enough to be detected in tests.
Cases of False Negative Beta HCG
The main cause of false negative BhCG is an examination done too early. Some women are eager to have had unprotected sex and end up doing a pregnancy test only a few days later, before even having any menstrual delay. There's no point in doing the test so early, because if you are pregnant, it is possible that the embryo hasn't even made it to the uterus. If the embryo has not yet implanted in the uterus, there is no way to be hCG present in the mother's blood.
The most current tests can detect BhCG elevation with only 1 day late. However, to reduce the risk of false negative, we indicate the examination only after 1 week late. Keep in mind that you can't delete totally a pregnancy if the negative test has been done with less than 1 week of delay of menstruation. On the other hand, a negative exam performed with more than 2 weeks late menstruation makes the chance of pregnancy very unlikely.
In women with very irregular menstrual cycle, whether the delayed menstruation or not may not be so simple. In these cases, we suggest to test only 14 days after sexual intercourse which may have caused a pregnancy.
The amount of hCG in the urine is less than in the blood, so the risk of false negative is greater in this form.
The use of medicines does not cause false negatives, this includes birth control pills, morning-after pills, antidepressants, antibiotics, etc. Infections also do not change the result.
Cases of False Positive Beta HCG
False positive cases are rare with current techniques for detecting the BhCG. I'll quote some situations that can lead to a false positive result, but these cases are very unusual.
A common cause are the cases of stillbirth occurring shortly after implantation of the embryo in the uterus. In these situations, the BhCG can be positive, but as there was, there will be no abortion pregnancy development.Miscarriages that occur so early can go unnoticed because the embryo is still microscopic.
Some women who make treatment to get pregnant can use herbal medicines of hCG. In these cases, the BhCG detected on exams can be just remnants of medicine administered days before. In General, after 2 weeks of interruption, this has already been eliminated BhCG, with no more interference in pregnancy tests.
Other drugs do not cause false positive Beta hCG, including birth control pills, morning-after pills, antidepressants, antibiotics, clomiphene or any other hormone.
Very rarely, patients who have had Mononucleosis recently may have a false positive BhCG (with low values).
In older women, close to menopause, the pituitary, a gland present in the brain, can start to secrete small amounts of hCG, enough to maintain the values a little over 25 mIU/ml.
Some tumors are producers of human chorionic gonadotropin, as in gestational Trophoblastic Disease, which encompasses the following pathologies:
-Hydatidiform mole (partial or complete).
– Invasive Spring.
– Choriocarcinoma.
Placental site Trophoblastic Tumor –.
These diseases produce tumors that arise from abnormal proliferation of trophoblast cells. HCG production of these trofoblásticos tumors can be quite large, often over 100,000 and, in some cases, and may exceed the 500,000 mIU/ml.
Gallery
pregnancy blood test levels – Make money from home
Source: speedwealthy.com
25+ best Pregnancy test ideas on Pinterest
Source: www.pinterest.com
Beta hcg
Source: www.slideshare.net
25+ best ideas about Pregnancy test on Pinterest
Source: www.pinterest.com
HCG blood test
Source: dxline.info
Beta hcg
Source: www.slideshare.net
How to read HCG blood test results?
Source: bloodtestsresults.com
home-pregnancy-test-is-detected-by-the-hcg-levels-in-the …
Source: www.pinterest.com
Post your HPTs and beta hCG results!
Source: boards.weddingbee.com
AccuMed® 50 Pregnancy (HCG) Test Strips
Source: www.bestmommyblog.com
Do High Beta hCG Levels Mean You're Having Twins?
Source: themodernbelly.com
Ce Certificate Certain Pregnancy Test Equipment David …
Source: www.alibaba.com
Top 31 ideas about IVF on Pinterest
Source: www.pinterest.com
Pregnancy tests
Source: www.slideshare.net
hCG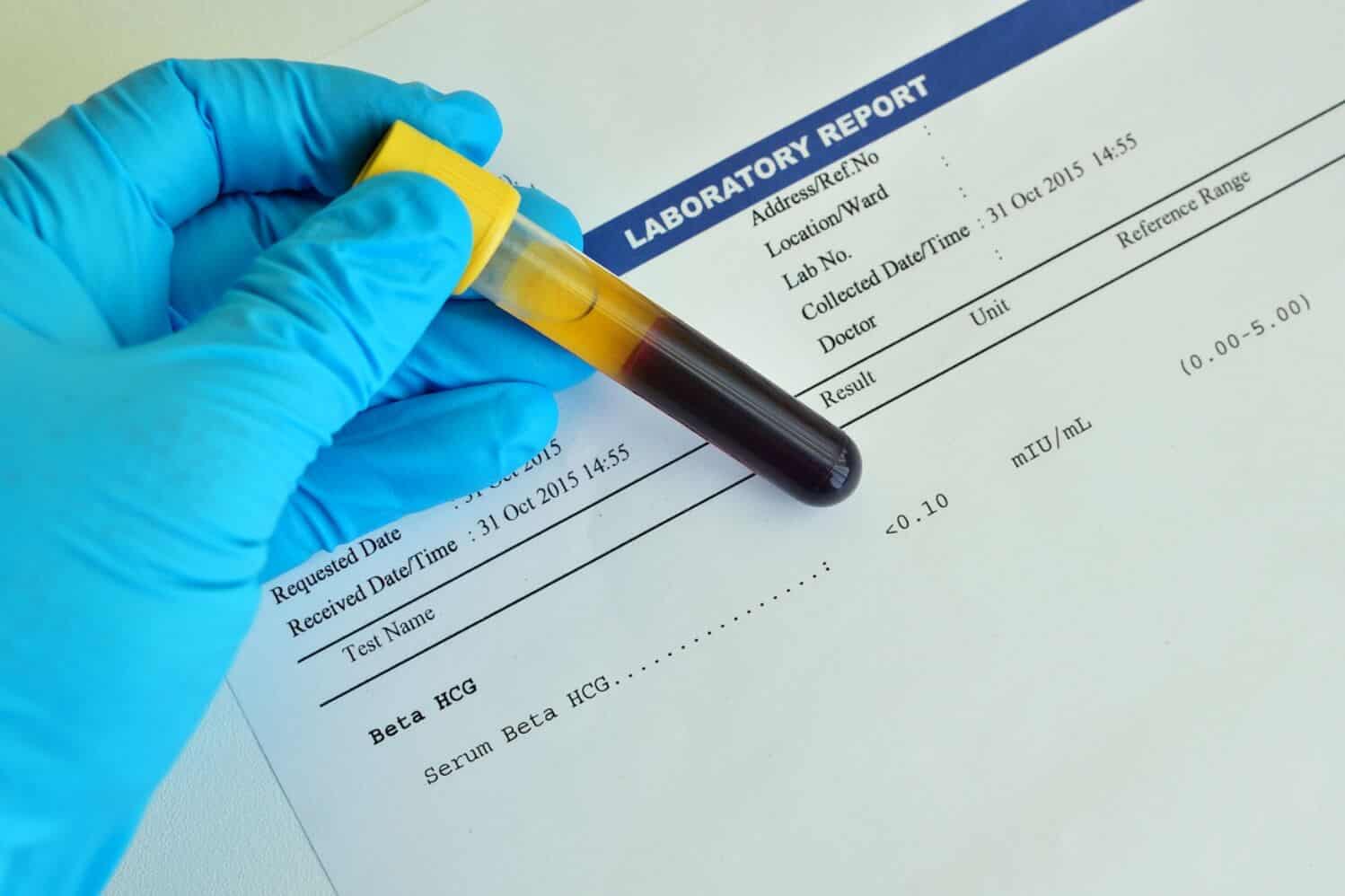 Source: www.dietspotlight.com
Early pregnancy dilemmas. DR. Sharda Jain , Dr. Jyoti Bhaskar
Source: www.slideshare.net
MEDICheck hCG Pregnancy Test
Source: www.wms.co.uk
Mamma News: Secondo mese di gravidanza
Source: mammanews.blogspot.com
HCG Levels in Twin Pregnancy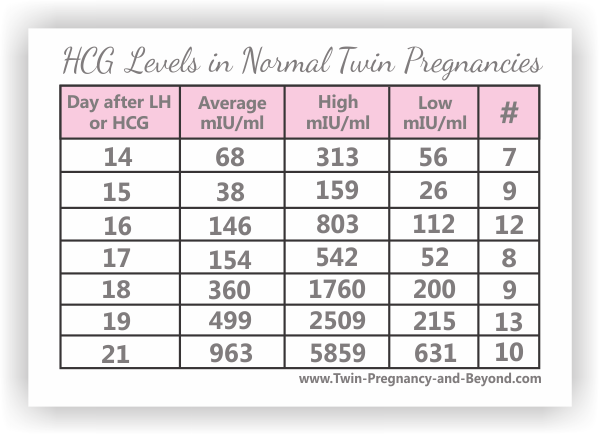 Source: www.twin-pregnancy-and-beyond.com
5 Best Images of Early Pregnancy HCG Levels Chart …
Source: www.gridgit.com