Iodine, folic acid, calcium, omega 3… they are some terms well known for pregnant women, since they constitute a part of the recommendations for a healthy pregnancy. Today we focus on one of those elements and wonder: Why is iodine in pregnancy so important?
Pregnant and lactating women need larger than in other stages of life because iodine is essential for the baby's brain development.
Iodine is necessary for the proper metabolism of the cells, i.e., for the process of conversion of food into energy. People need iodine for thyroid functioning and for the production of thyroid hormones. In addition, it plays a fundamental role in the growth and development of all the organs, especially the brain.
If a person iodine in the diet over a long period of time could lead to a hypothyroidism: If there is not enough iodine, enlarge the thyroid cells and gland thyroid. Sufficient dietary iodine intake can prevent cretinism, a form of intellectual and physical disabilities.
This deficiency affects more often women than men and is more common in pregnant women and older children. The maternal hipotirodismo may cause abortion and even learning problems in children born to untreated hypothyroid women.
The yododeficiencia can also affect the development of other organs and be responsible for delays of intrauterine growth, permanent hearing loss, and various birth defects, which increase the possibility of perinatal and infant mortality and morbidity.
Therefore, iodine is a nutrient necessary for the health and development of the people at any stage of life, but especially in pregnancy.
If a pregnant woman ingests less iodine than is necessary, you can file a hypothyroxinaemia which have negative and irreversible impact on the development of the baby, both psychomotor and intellectual.
As insufficient intake of iodine in the young child can also affect the development of your brain, we must also ensure one enough of this nutrient contribution to the nursing mother.
Recommendations of iodine in pregnancy
According to recent studies in pregnant Spanish, the nutritional status of iodine estimated population is below the range recommended by the who during pregnancy, except in pregnant women who consume supplements.
In pregnant and lactating women iodine needs increase up to 250 g/day and are not sufficiently guaranteed with the consumption of foods fortified with iodine (as iodine salt, which in addition is restricted at this stage), so it is necessary to use an extra supplement of iodine potassium iodide.
According to the World Health Organization (who), Unicef and the International Council for the Control of iodine Deficit Disorders, the best strategy to avoid the deficit of iodine in the general population is regular iodized salt consumption, and contribute as prepared drug an extra supplement of at least 200 mcg of iodine a day to pregnant women, infants and those who are planning a pregnancy.
Let's see which elements that we can include in the diet and foods are rich in iodine, to ensure sufficient input:
Iodized salt is table salt with iodine added, and is the main food source of this element.
Shellfish are rich in iodine naturally.
Fish such as cod, haddock, Pollock and perch are good sources. Remember what fish you can eat during pregnancy.
The Brown seaweed or marine (kelp) is a nutritional vegetable of sea with high iodine content. The plants that grow in iodine-rich soil are also good sources.
Dairy products also contain iodine because the use generalized of feed enriched with this trace element in animal feed (the ecological instead could present very low iodine content).
Finally, remember that the excess iodine is not good, why cannot be used antiseptics iodinated for skin antisepsis of the mother or the newborn because they cause yatrogeny.
There are authors who point out that universal supplementation with tablets of iodine during pregnancy and breast feeding at this time is not justified in Spain, since with the iodine content of iodized salt and the milk and dairy products it is possible to meet the needs in the gestation and lactation, and avoids the possible risks of excess.
In these cases, pharmacological supplementation during pregnancy and breast-feeding could be made in areas where there is clear evidence of yododeficiencia in the population or in women who do not drink milk or milk derivatives or iodized salt.
UNICEF and who recommend
the administration of iodine supplementation to pregnant women or breast-feeding in countries in which less than 20% of households have access to iodized salt. Countries in which between 20% and 90% of households have access to iodized salt should try to accelerate the iodization of salt, or evaluate the feasibility of increasing iodine intake in the most susceptible groups through supplements or foods fortified with this element.
However, the "Guide for the prevention of birth defects" of the Ministry of health says that iodine supplementation should begin before the start of the pregnancy, or as early as possible, and keep it until the end of lactation.
As we can see, the key to a healthy pregnancy iodine, so we must ensure that it is missing us this micro-nutrient in the diet and nutritional supplement as recommended by the gynaecologist will also include it. During lactation, keep adequate levels of iodine.
Gallery
Iodine in pregnancy
Source: www.merrionfetalhealth.ie
Jorge Flechas, MD -Iodine Deficiency Impacts Health Far …
Source: www.youtube.com
Top 10 Iodine Rich Foods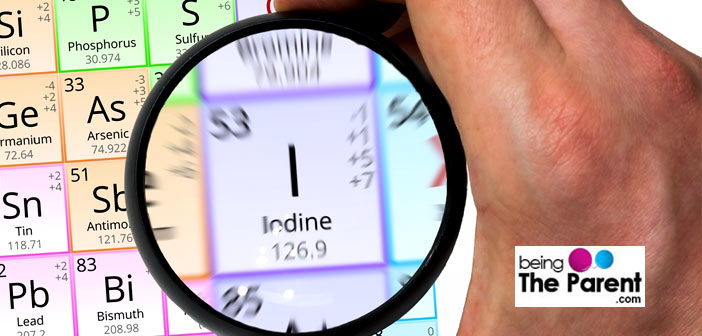 Source: www.beingtheparent.com
Vegetarian Weight Loss Meal Plan
Source: hurrythefoodup.com
Eat these foods for your child's brain development …
Source: nodutulokayavideo.blogspot.com
Consumer group dismisses health claims of Britain's …
Source: www.dailymail.co.uk
Why I take VEG 1
Source: www.vegansociety.com
Fibroid Plus
Source: merchantsoftheworldstore.com
Neonatal Herpes Encephalitis Attorneys
Source: www.abclawcenters.com
The Hello Doctor Medical Blog
Source: www.hellodoctor.co.za
Mother's Horlicks
Source: mothers.horlicks.in
Ronda Nelson's Podcasts
Source: www.restorationhealth.net
Medical management of Thyroid disease
Source: www.slideshare.net
USANA Australia Vitamins Online
Source: www.buyvitaminsonline.com.au
The Little Red Dot Saving Lives in India
Source: www.takepart.com
Tsh: Normal Tsh Levels 2012
Source: tshzengaku.blogspot.com
Pessary
Source: www.healthtap.com
Iodine: What You Need to Know
Source: www.purplehousenaturaltherapies.com.au
Why Iodine Is One Of The Most Crucial Supplements For …
Source: reset.me
Why Iodine Is One Of The Most Crucial Supplements For …
Source: reset.me