Let's see what are the first symptoms of pregnancy that it should be clear, analyzing them thoroughly. When we were pregnant a hormonal revolution occurs in our body that cause various signs that may indicate that we are pregnant. Chorionic gonadotropin human, estrogens, progesterone, hormones that increase their levels during pregnancy and which are causing the symptoms that we will see below.
These first symptoms of pregnancy they are not always the same indicators, since even some symptoms such as pain in the belly or the breasts tenderness may be due to ovulation or pre-menstruation. But, how do we notice that our body prepares and adapts to the months that lie ahead?
First symptoms of pregnancy, most common
The first symptom of pregnancy that can serve the women that usually have a menstrual cycle regular is the lack of menstruation or amenorrhea. Although some women have a false rule that occurs when the egg is implanted in the uterus (about a week after conception) and that is characterized by vaginal bleeding of color pink or Brown, painless, shorter than the of the rule.
Tender or swollen breasts, Since hormones also begin to prepare for breastfeeding. The hormone progesterone affects the growth of mammary glands and estrogen in the development of the milk ducts.Also lactogena placental hormone, oxytocin, prolactin and luteinizing hormone involved in the processes of formation of breast milk and in all changes of size and alterations that suffer the breasts from the first symptoms of pregnancy until delivery.

These changes in the breasts during the first moments of gestation are more pronounced in women who usually experience changes in the breasts before menstruation.

Some swelling or pain in lower abdomen. Pelvic pain, which may be similar to the proximity of menstruation or the experienced during it, are due to initial congestion of the womb, when the embryo is taking root in the uterine lining.In the beginning of pregnancy swelling of belly would be due to a bowel distension by air. Progesterone determines a slowing of intestinal transit and flatulence is also produced as a result of the delay in the evacuation.
Nausea or sickness, that despite the name it may occur at any time of the day. They may be accompanied by an excessive salivation and vomiting.Hormone (human chorionic gonadotropin) pregnancy, estrogen and progesterone are responsible for these nausea that causes the rejection of certain tastes and smells.

It can lead to considerable discomfort to women in these early days of pregnancy (or at any other stage of gestation). The intensity of nausea will depend on the sensitivity of the female hormonal changes.

Do coping with the symptoms of pregnancy in the best way?

There are some natural remedies that can help alleviate nausea as ginger but it depends on each woman find the best way to take them.

We can "take comfort" with the fact that the aversion felt by certain foods may be related to a mechanism of protection against certain substances harmful for the organism. Consider, for example, in the case of women for which the first symptom of pregnancy is the anguish against the smell of tobacco or coffee. There are investigations that are running that women experiencing sickness are less likely to abortion than others who do not.
< li > < b > blood pressure decreases < /b > by vasodilation due to hormones, which can lead to some dizziness. The relaxation of the wall of blood vessels could also relate the following sign pregnancy. < /li > < li > < b > the tiredness, the unwillingness and sleep < /b > are due the body begins to produce more blood and the pulse increases, so the body calls for more rest. You are creating a new life. The greater requirements of sleep is beneficial for pregnancy, since the huge hormonal and metabolic changes to better accommodate a rested body that you need to recover the power consumed. < /li > < li > some women begin to notice a < strong > greater frequency in urination </strong > by an increase of bodily fluids and later changes in the uterus as < strong > symptom of pregnancy </strong >. < / li > < li > < a href = "http://www.bebesymas.com/embarazo/tengo-un-antojo" > < /a > "cravings" can begin to tell us that the body asks us any particular food. While there is no scientific explanation for these cravings, hormonal and metabolic changes could determine that the pregnant woman's body demands some kind of vitamin or mineral containing these foods. < /li > < / ul & gt;
Finally, remember that other biological causes other than pregnancy can cause some or many of these symptoms. Even some of them can be confused with menstruation.
A pregnancy test can be the first choice to make. However, it is good to remember that the majority of tests of pregnancy that are sold in the market are not exact at an early stage of gestation, so days (even a week) after conception the result may be negative but be really in State.
Even, there is a curious phenomenon about which much more to know and a baby that does not actually exist is known as imaginary pregnancy, in which a woman feels that she is pregnant from these first symptoms until even in the movements of the baby inside later,.
Nor must pass these symptoms thinking that it is not possible that we are pregnant. There are extreme cases of women coming to give birth without knowing who were pregnant.
Therefore, we will have to make us relevant pregnancy tests, go to the gynecologist to confirm pregnancy and make proper follow-up of the same where you make the news.
We leave you with a lot of extra information about the first symptoms of pregnancy:
Babies and more | Hormones during pregnancy at babies and more | Morning sickness are good for mother and baby in baby and more | Nausea, could be psychological?
Gallery
Why You have Food Aversions during Pregnancy and How to …
Source: www.top10homeremedies.com
Trisomy 13 (Patau Syndrome)
Source: diseasespictures.com
Pop a Ball: Edible glitter to make your prosecco even …
Source: www.kidspot.com.au
Human Embryo Development Stages
Source: www.thepregnancyzone.com
Is it safe to eat soft cheese during pregnancy?
Source: www.babycenter.com
Unicorn Food – Yes, it's a thing! (rant alert …
Source: www.babycentre.co.uk
Bindi Irwin attacked over controversial selfie
Source: www.kidspot.com.au
Salmonella Outbreak Linked to Papayas
Source: www.webmd.com
Excess folic acid during pregnancy linked to autism in …
Source: www.ctvnews.ca
Gym Smarts: Lower Body (Calf Exercises)
Source: www.webmd.com
Prawn and avocado stacks
Source: www.kidspot.com.au
How to Relieve Infant Ear Infection Pain
Source: www.tylenol.com
Erbitux
Source: drugline.org
What Is a Coloboma?
Source: www.aao.org
10 Pregnancy Symptoms that You Should Not Ignore
Source: www.top10homeremedies.com
Round Ligament Pain First Trimester of Pregnancy Symptoms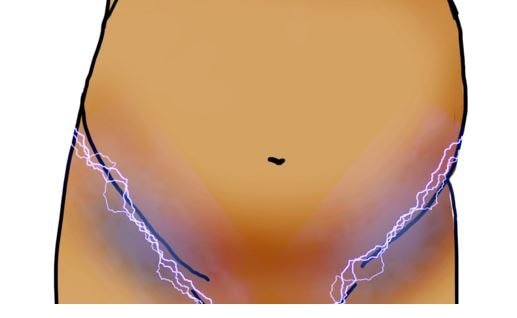 Source: healthsaline.com
34 Weeks Pregnant, Episiotomy is Unnecessary, Braxton Hicks
Source: www.womenshealthcaretopics.com
Are You Going Through Heavy Implantation Bleeding? – Momy …
Source: www.momycenter.com
Treating iron deficiency
Source: www.cmaj.ca
4 Weeks Pregnant: Symptoms, Cramping and Belly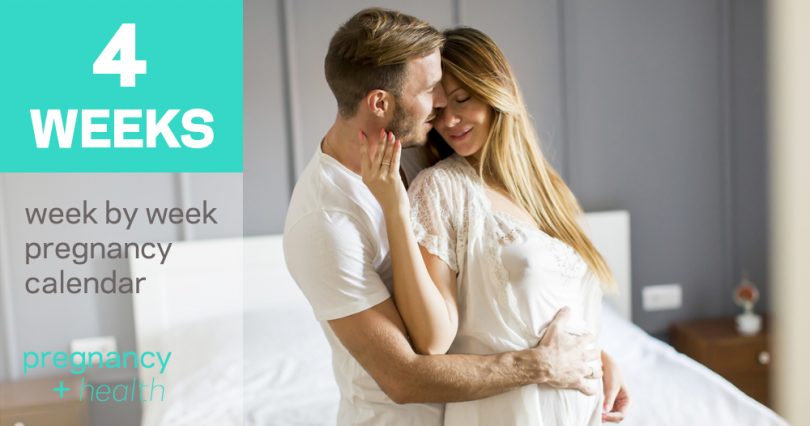 Source: www.pregnancyhealth.net