Professor Sergio Castedo, Professor at the Faculty of Medicine of Porto, explains what are and what are the advantages of so-called non-invasive prenatal testing; a method of sensing trisomies 13, 18 and 21.
Sergio Castedo, Associate Professor of medical genetics at the Faculty of Medicine of the University of Porto, since 1994, has more than 60 published studies in this area.
It was exactly with Professor Sergio Castedo we talked about, to learn what are and what are the advantages of so-called non-invasive prenatal testing; a method of sensing trisomies 13, 18 and 21, and that represents an undeniable advance in genetic testing.
In a recent interview that he gave, said noninvasive tests for detecting trisomies were the best antenatal screening of chromosomal anomalies currently available. What makes these tests so effective?
The fact that a test detected more than 99% of the cases of trisomy 21, through the study of the blood of the pregnant, with only 0.1% false positive rate, represents, in fact, a huge advance in the area of prenatal screening.
The current methods of antenatal screening, based on blood tests, ultrasound and age of pregnant, enable sense between approximately 70% and 90% of cases of trisomy 21 (depends on the type of tracing the detection rate), about 5% of false positives. That is, with the traditional screening methods (that is, it should be noted, very good), 1:00 pm every 20 pregnant women (5%) that refer to these tests, will be identified as positive and screening have indication for amniocentesis or chorionic villi done, to check if the baby has trisomy 21. While it is true that 70 to 90% of cases of trisomy 21 will be in that group of positive screening, most pregnant women who have a positive screening have normal babies. Put another way, the most positive screening these tests are false alarms, false positives. Non-invasive testing, 1:00 pm 1000 only (not 20 1:00 pm) pregnant women do an amniocentesis (or villus biopsy) to no avail. And will be detected more than 99% (not 90%) of the 70 cases of trisomy 21
How the test is done?
The test is done through a crop of blood to pregnant, from 10 weeks of gestation.
This blood will be measured the amount of DNA from chromosomes 13, 18 and 21 (and, if so requested, the X and Y chromosomes), being that much compared to the amount of other chromosomes not involved in trisomies.
If there is, for example, Trisomy 21, there will be an amount of DNA from this chromosome which is slightly higher than the expected. Are these subtle differences of quantity of DNA that are assessed and valued in very specialized centers.
What's he differ from amniocentesis?
Amniocentesis involves chopping the uterus and collect amniotic fluid in order to study the baby's cells there are, whereas non-invasive tests use a common blood.
And poke the uterus of a pregnant woman with a risk of miscarriage, about 0.5% to 1%.
These tests are expensive and can get up to 700 euros. How does a test that consists of a collection of blood is so expensive?
Of course it's not the harvest that is expensive, but the lab work and analysis. In fact, the equipment that enable the analysis and valuation of minimum amount of DNA differences of chromosomes analyzed are very expensive, which requires a very high number of samples processed, for the test to be profitable. That's why samples are submitted and analyzed to a central laboratory in the US, and there are also tests that send them to China.
Gallery
48 best First Trimester Tips images on Pinterest
Source: www.pinterest.com
What is ovulation? Learn about your ovulation cycle …
Source: monashivf.com
Prenatal Testing: Non-Stress Test
Source: www.pregnancymagazine.com
Everything You Need To Know About Ultrasounds During Pregnancy
Source: blog.pregistry.com
Understanding Prenatal DiagnosisArticles Place
Source: articles-place.com
15 Unique Pregnancy Announcements & New Panorama Prenatal …
Source: www.pinterest.com
Non Invasive Prenatal Genetic Screening & Fetal Chromosome …
Source: medgenomeclaria.com
Mircrodeletion
Source: www.whattoexpect.com
What You Need to Know Before Buying a Home DNA Test …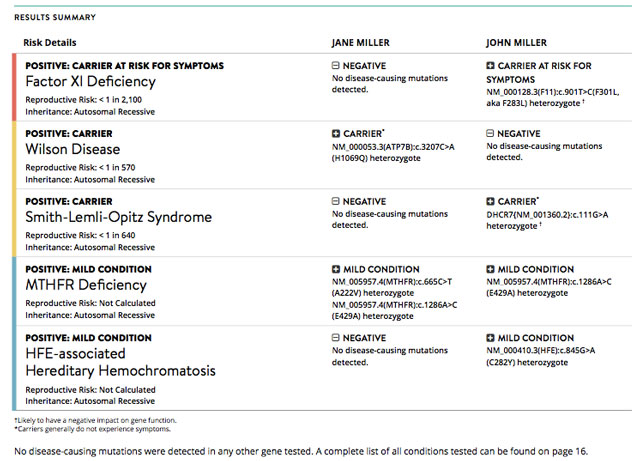 Source: www.techlicious.com
Understanding Prenatal DiagnosisArticles Place
Source: articles-place.com
Risk-free prenatal chromosome testing available in …
Source: www.manchesterfertility.com
Ovarian reserve: Everything you need to know >> Blog …
Source: ferttyinternational.com
Increase in prenatal testing for Down syndrome
Source: www.xpats.com
25 best 2014 ANSC 452 Listicles images on Pinterest
Source: www.pinterest.com
20 creative food ideas for kids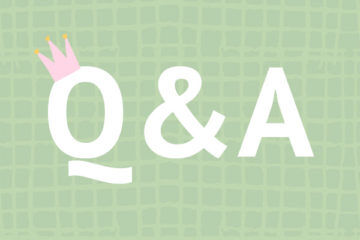 Source: mumsgrapevine.com.au
Prenatal Care & Tests
Source: www.babycenter.com
79 best Big Belli Blogs images on Pinterest
Source: www.pinterest.com
48 best First Trimester Tips images on Pinterest
Source: www.pinterest.com
Baby London Magazine
Source: www.babylondon.co.uk
Panorama test results time 2015
Source: smashingdownloadkg.cf