From the time I was pregnant, I'm one of those guys, I don't want to limit myself to all things labeled as "Motherhood".
It is for me, for my daughter. I don't like what most mothers like to their babies, clothes pink with ruffles (quilling), bodies with huge collars, all very Princess.
Of course, I had to give some pink stuff, was inevitable. Some things have no escape, no very different options for very small babies, the colors are always the same, all with lots of lace, lace, ruffles and embroidery.
At the beginning of the pregnancy was easy, until the fifth month my belly was very young, I was able to adapt most of my clothes, and I didn't need to buy clothes for pregnant.
But after the fifth month belly began to appear and the best option was really appreciating the belly with dresses, some clothes start to get weird at that stage, much of the skirts are not at all well, aside it seems that I'm fat and not pregnant, I don't like to see.
My clothes began to serve in the seventh month, I really had to start buying maternity clothes. All the clothes you bought were of my favorite brands and things we've liked to use before pregnancy – only a size or two larger than my usual to accommodate a growing belly.
Great, I was fortunate to have a low belly and small! Who has the high and enlarged belly may have more difficulty.
I choose dresses to wear during pregnancy. You can use the dress even after pregnancy. I always think in the investment to make smart purchases and make the most of the pieces I buy.
Always tried to wear well during pregnancy, always walked with impeccable hair and makeup done, I wanted to feel beautiful in this phase. I think it is essential to have the self-esteem balanced during this period of change of our body.
I see pregnant women so badly dressed, always with super wide clothes that appear to have many pounds more than it gained. It is normal that many feel more swollen, do not feel wonderful, but because feel even worse? The clothes can help a lot with that. There are several tricks of style, we need to experiment with new numbering and models of clothes, accept these changes and like what you see in the mirror.
I confess that I never found pregnant belly beautiful, many pregnant friends feel beautiful, don't feel ugly or had problems with the change of the body, but I can't say that is all well and good.
The body changes every week, so fast. Hip increases, skin changes, hair changes, some things for the worse, sometimes for the better. Especially in the last few months it's all more complicated.
I can't complain, I had a quiet few uncomfortable pregnancy and went very fast!
But the truth is that I'm anxious to get my flat tummy again and my hips lower back! Hahaha
This post has some of the looks that I used during pregnancy. And tricks of style that I think turned out well. The secret is to experiment, take a picture in the mirror, ask for opinion and make some effort to be always look good.
Prints? Yes! I love stamping and couldn't help but use what you like during pregnancy, I was adapting, wearing the waist marked, blouses, straight cut.
The best trick of style are the wrap dresses (dress envelope) and those who score in the top of the belly. My favorites during this phase.
At the beginning of pregnancy is easier to use tshirts and tops of thin strap combined with vest or jacket, and when the stomach is already bigger can use blouse wide – the secret is always offset, use wide blouse underneath has to be drier.
The large dresses are perfect, because you don't score much to waist and breasts and are always stylish. You can bet!
On the beach or all models in bikinis and bathing suits (bathing suit) are well, I bought a size up than used before and felt better in a bathing suit, I didn't wear a bikini. The tunics, dresses like t-shirts, cangas … are great choices!
Bet on accessories! Different earrings, glasses, handbags flowers are perfect.
And of course, repeat clothes! My dresses have become both uniforms that used it, but I've always changed the accessories and looked like a totally new look not to get tired.
Each stage is a discovery and it's really hard to adapt so quickly. But with simple tips can be very style during pregnancy. Feel beautiful future mommies!
Gallery
19 Hacks Every Pregnant Woman Needs To Know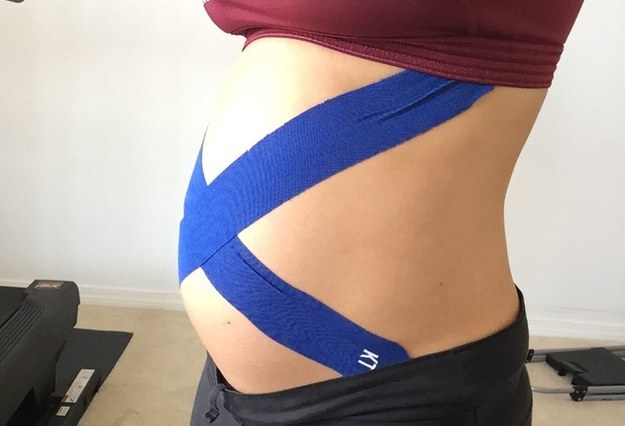 Source: www.babyborns.com
Top 14 Natural Tips to Relieve Pain During Labor
Source: www.weetnow.com
What are the benefits of an integrated approach to …
Source: stylesstar.com
The Right Way To Sleep During Pregnancy • SquatHub
Source: squathub.com
34 best Embarazadas images on Pinterest
Source: www.pinterest.com
vista Vista News
Source: www.vistahelmets.com
Pregnancy Weight Gain
Source: pinterest.com
40 Adorable 4th of July Children Clothing for Kids of All Ages
Source: www.youandkids.com
Setting Your Maternity Wear Wardrobe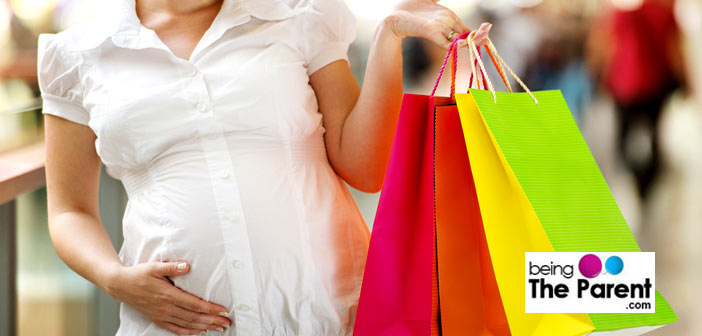 Source: www.beingtheparent.com
What Does A Uterine Cramp Without Period Suggest
Source: www.weetnow.com
Babywearing and maternity clothing
Source: angel-wings.cz
Children, Heat, Hyperthermia & Cars
Source: procarseatsafety.com
Flinn Scientific Student Safety Contract
Source: slideplayer.com
Children, Heat, Hyperthermia & Cars
Source: procarseatsafety.com
WHAT ARE TOP REASONS AND BEST TREATMENTS FOR HAIR LOSS …
Source: www.twinklethomas.com
| Tips & Tricks for Soap Lovers
Source: abbeybrownsoaps.com
.
Source: www.becomegorgeous.com
Five Fashion Tips to Dress Your Post-Pregnancy Body in a …
Source: www.fustany.com
Fashionable Maternity Clothes Tips And Tricks
Source: givemetalk.com
Five Fashion Tips to Dress Your Post-Pregnancy Body in a …
Source: www.fustany.com