Facts
Blood clot in pregnancy occurs most often in the put or Pulmonary veins
These conditions are rare, but can be severe, and there is a significant inherited component in these diseases
Pain, tenderness, swelling and redness of the put, or legs, or sudden onset of shortness of breath, chest pain or coughing in relation to pregnancy or maternity leave must cause acute contact doctor
Both modes are treated with blood-thinning treatment acute with low molecular heparin during pregnancy
The treatment is a minimum of 3 months, but be adapted individually
What is a blood clot in pregnancy?
A collection of clotted blood inside a vein termed a blood clot or thrombosis. A blood clot can occur both in the arterial blood vessels, flying the oxygenated blood from the heart, and in the venous blood vessels, leading afiltet blood to the heart. When such a condition occurs during pregnancy, it is almost always a venous thrombosis. The condition is of varying difficulty, but it can be life-threatening in the short term and in the long term give serious complications. The risk of blood clot is approx. 4-6 times higher in a pregnant compared with a non-pregnant fertile woman.
A deep vein thrombosis is a blood clot, which sits in a deep vein in the calf, thigh or groin. In exceptional cases such a blood clot loosened (embolisere) and flow with blood flow to the heart and lungs, where it is squeezed firmly in the lung vessels-called a pulmonary embolism.
Deep vein thrombosis occurs in 0.5 to 3 of 1000 pregnancies. 50-60% of all blood clots in pregnancy, diagnosed after birth. On previous blood clot risk is approx. 10% of a new pregnancy. 1 per 700 get deep vein thrombosis in maternity period. 1 per 2500 get pulmonary embolism in pregnancy. Pulmonary embolism can occur throughout the pregnancy and after the birth.
What is caused by a blood clot in pregnancy?
Blood vessel damage, inflammation and tissue injury combined with greater tendency to blood clotting and effect on blood flow, sets in motion a process that could end with deep vein thrombosis. In pregnancy, the pregnant women's uterus pressing on blood vessels in the pelvis and result in decreased blood flow. Furthermore leads hormone changes to blood easier solidifies in pregnant than in non-pregnant women.
Embolier may occur when smaller pieces of a blood clot river himself away, follows with blood flow and gets stuck in a small blood vessel in the lung.
The risk of blood clot in pregnancy increases with age (> 35 years), over weight, number of previous children and familial incidence of blood clot disorder. Pregnancy itself is a risk factor for the development of blood clots. Factors that increase the risk of blood clots, is smoking, cesarean, bed rest, gestational poisoning, multiple pregnancy, and Overweight/obesity. Hereditary disorders of blood clotting system (trombofilier) provides the significant increase in the risk of blood clots.
What are the symptoms of a blood clot in pregnancy?
Symptoms of deep vein thrombosis can range from very weak to strong pain in the calf or thigh. The pain can be present both at rest and in motion. Depending on where clot sits, the calf or thigh be swollen, red and hot, and in rare cases pale. Individuals can also get fever.
By blood clot in the lung occurs quite sudden chest pain, breathing problems, heart palpitations, anxiety, cough, and which can be bloody sputum. By large blood clots to become a cold, clammy and pale, the pulse becomes weak, blood pressure drops and they pass out at the end. Big pulmonary embolism can be life-threatening.
What symptoms you should pay particular attention to?
Sudden onset of shortness of breath, chest pain, heart palpitations or inexplicable agitation or anxiety.
Medical history and typical findings may allow the doctor suspect that there is talk about a blood clot. The diagnosis made on the basis of symptoms alone is very uncertain. About 10% of those who are suspected of having a blood clot, turns out to have it.
Ultrasound with Doppler is the preferred first investigation in cases of suspected deep venous thrombosis. The study takes place outside leg and is completely harmless. A blood test (D-dimer) is also useful. If the D-dimer is negative and ultrasound is negative, is the risk of blood clot very tiny. In cases where you suspect a blood clot can continue to supplement with CT or MRI scanning.
Pulmonary embolism diagnosed by a lung perfusion-ventilation scintigraphy or a CT scan (spiral-CT). By large blood clots where the right side of the heart is loaded, you can use the Echocardiogram.
What treatment is there?
You can even do a variety of things to avoid getting a blood clot in pregnancy. It is important to be physically active. If you smoke, it is very important to stop smoking. You should avoid prolonged sedentary work and not be confined to bed for long periods of time. You may want to use support stockings to prevent you get water in the legs.
Both blood clot in the calf and in the lungs is acute medical conditions requiring hospitalization at the hospital. The treatment is blood thinners (low molecular heparin).
Both deep vein thrombosis and pulmonary embolism are recommended treatment with low molecular heparin (LMWH). The medication is injected with injection just under the skin (subcutaneously). During admission, you learn to poke yourself, so you can do it yourself at home after discharge. It is recommended that the treatment lasts for 3-6 months of pregnancy, including 6 weeks after birth. After giving birth to switch to blood-thinning treatment as tablet form. In women with significant blood clot risk recommended further treatment.
On previous blood clot prevention treatment with LMWH is recommended throughout pregnancy and 6 weeks after birth.
In previous serious blood clot disorder or by hereditary or acquired coagulation defect shall heparin is given throughout pregnancy in later pregnancies. Research has shown that preventive treatment with LMWH is safe and effective. The treatment must continue until 6 weeks after birth.
How is long-term prospects?
If treatment is not given to pregnant women with deep vein thrombosis in the leg, about 15-25% develop pulmonary embolism. Untreated, mortality of a pulmonary embolism is up to 30%, and 3-8% of patients do not survive pulmonary embolism despite proper treatment.
Of patients treated for pulmonary embolism will be 2/3 completely healthy, while the last 1/3 get reduced blood flow and changes in lung function.
Individual who gets deep vein thrombosis, generes later of posttrombotisch syndrome. This is characterized by heaviness sensation in the calf during rest or time, pain, swelling, varicose veins, discoloration of the skin and eczema. Continuous use of individualized support stockings reduces the risk of developing post- thrombotic syndrome after a venous thrombus by 50%.
How do I avoid getting or aggravating a blood clot in pregnancy?
By being active during pregnancy, and avoid dehydration and prolonged immobilisation.
If you have a family history with several cases of venous blood clots, or you even have had a venous thrombosis, you should tell your doctor at the first pregnancy study. You should in such cases be informed of assessment and preventive treatment with low molecular heparin.
Gallery
How To Make Your Blood Clot Faster, Naturally
Source: www.healthlibrary.in
Basics | DVT/PE | NCBDDD
Source: www.cdc.gov
Mucus Plug
Source: imgkid.com
10 Signs Revealing You Have Testicular Cancer
Source: healthprep.com
Phlebotomy Tubes Explained
Source: www.ephlebotomytraining.com
Department of Obstetric & Gynecology
Source: slideplayer.com
GYNECOLOGIC AND OBSTETRIC CONDITIONS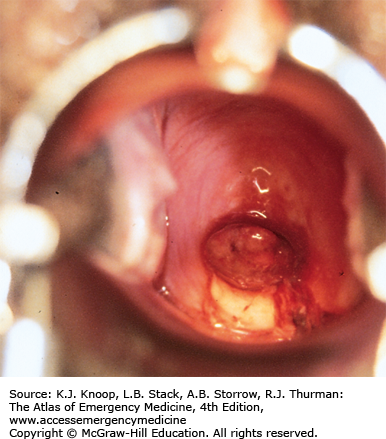 Source: aneskey.com
Bleeding Late in Pregnancy
Source: slideplayer.com
Deep vein thrombosis and pulmonary embolism
Source: www.medicalnewstoday.com
Presentation1.pptx, ultrasound examination of the uterus …
Source: www.slideshare.net
Фото абортов – группового убийства невиновных без суда и с …
Source: www.calvinism.ru
Anticoagulation Pharmacology
Source: www.slideshare.net
Vascular Disturbances II Thrombosis and Embolism
Source: slideplayer.com
Chapter 4 Neonatal Assessment and Resuscitation.
Source: slideplayer.com
Chapter 28 The Female Reproductive System
Source: slideplayer.com
20 Things to Know about Eliquis® (Apixaban)
Source: discoveryrehab.com
What is a blood clot during pregnancy?
Source: medical-helpful-info.blogspot.com
What we should be aware of blood clots in Pregnancy
Source: southof64.com
Blood Clot In Leg While Pregnant
Source: recipekineticsand.com
Small Period Blood Clots
Source: imgkid.com